2
Who Were The Top SEOs of 2014 And What Did They Do?
2014 was a good year in SEO for digital marketing consultants. It was like a "bull market" for us in terms of it getting easier to both do and sell. At the same time, the amount of people who got into doing and selling SEO as a service rose.
I know this because of the increase in Facebook group members, SEO related information products and services, software in the industry, and even the amount of people contacting me about how they can get into it.
But who leads the pack and what did they do differently? Let's explore the best SEOs of the past year and what exactly they did to sell nonstop.
Kotton Grammer
Specialty: Going to trade shows and prospecting.
Tactic:  Kotton does what he likes to call "SEO Splitting". This consists of offering business owners very low-friction offers like $19 for an optimized Facebook Page. This works well because they become your client, trust you, and are more likely to sit with you in a consultation to move forward to monthly marketing work.
Alexander Becker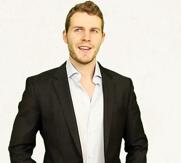 Specialty: Selling via webinar and Facebook ads
Tactic: Alex offers what he likes to call the "Unrefusable Offer". This is a no-brainer offer like ranking a company for one keyword for a couple dollars. Once you get them results, you bring them up to a more expensive retainer. This works so well because you already proved yourself and it gets you in the door.
Sam Ovens
Specialty: Direct Response Marketing
Tactic: Sam doesn't just send mail. He personalizes the mailing, only focuses on certain business criteria, and includes something "lumpy" in the envelope. This works so well because it shocks the prospect and spells out their marketing issues so well. They can't ignore the envelope either because there is something bulky in it!
Nick Ferrara
Specialty: Facebook Ad Funnels
Tactic: Nick uses all sorts of funnels- reports, webinars, videos, etc. They all have one thing in common- that is they are on Facebook and they all work very well. This works so well because once you have your numbers and offer, it is just a matter of perfecting the campaign and enjoying leads on autopilot. Once the lead views the video full of value, they are offered the opportunity to have a consultation with someone they now view as an authority.
That's it for these guys and I look forward to seeing them continue to do well in 2015. Who have you been following that you think we should all know about? Let me know in the comments below!